Domestic Cleaning Services London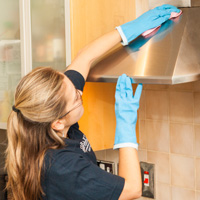 Our professional and fully insured domestic cleaning services in London are carried out by our reliable and experienced cleaners and allow you to maximise your relaxation time free from household chores.
When hiring one of our cleaners on a regular basis you can be guaranteed:
Thorough sweeping, mopping, vacuuming, dusting, and general surface cleaning
Cleaners checked at regular intervals for quality control
Holiday cover when your regular cleaner is away
A fully insured cleaning service
All paid for at an hourly rate from £10.95 plus VAT
Service Hours
We can clean your home daily, weekly, or fortnightly. We operate Monday to Friday 9 am to 6 pm.
Ethical cleaning services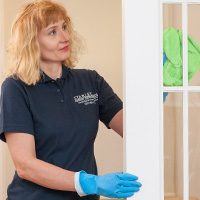 All of our domestic cleaners are directly employed by us, and they are reference checked and fully vetted. We require proof of address, references from a previous employer, and passports. All of our cleaners are cleared to work in the UK legally, and are personally interviewed.
Ethical businesses like Starlet Cleaning retain our staff by paying our cleaners fairly for living and working in London. Our experience has determined this not only benefits us, but also our customers with improvements in commitment and productivity. It doesn't make us the cheapest but certainly one of the most reliable cleaning services offering house cleaning in London!
Our training of staff is to the highest standards, and is recognised widely by the cleaning industry.
Minimum Requirements
We require a minimum of 3 hours per visit to carry out domestic cleaning.
There is no long term commitment required. If you want to terminate the service you only need to give us 30 days notice.
Our domestic cleaning service consists of a clean of the areas of your home that you have contact with on a daily basis. For example, in the kitchen it's cleaning work surfaces, sink, hob, washing dishes, and sweeping and mopping the floor.
When making a booking we ask you to provide a list of cleaning tasks required.
We ask you to supply all cleaning materials and equipment needed, unless other arrangements have been made with us. If you need us to supply materials and equipment for you that can arranged for an extra charge. We can also supply eco-friendly cleaning products if you wish.
Our cleaners will be happy to iron as part of our service at no extra charge.
If you are busy working during the day you can leave our cleaner a key. All our cleaners are trained in handling customers' keys safely and if we lose your keys we pay for new keys to be cut for you.
Rates and Prices
Our charges start from £10.95 per hour. Prices are subject to VAT. There is no monthly fee, or annual charge. All you pay is the hourly rate.
Areas Covered by Our Home Cleaning in London
We cover all Greater London areas. For more details on the areas covered by our home cleaning service in London (and other services such as carpet cleaning and end of tenancy cleaning), please visit our Areas We Cover page.
Making a Booking
Please call 0207 821 9732 or email us if you would like to book a cleaner, or to find out more about our domestic cleaning in London.