Hard floor cleaning and polishing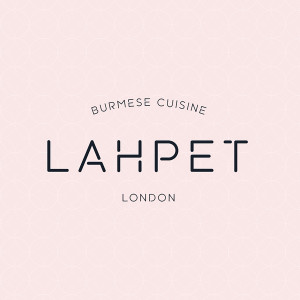 "The presentation of the restaurant is crucial for me. Starlet Cleaning have deep cleaned and polished our wooden floor twice now and have been great from start to finish. Highly recommended!"
Dan Anton, co-founder of Lahpet in Shoreditch, London.
For a restaurant looks are everything and that's why restaurant owners in London trust us to clean and polish their hard floors to perfection.
One such restaurant is Lahpet in Shoreditch. It is one of London's only restaurants specialising in the Burmese cooking.
In 2019, Dan Anton, co-founder of Lahpet, contacted us saying 85m sq approx of wood flooring in his restaurant needed deep cleaning and refreshing without losing its character.
Dan explained that it had previously been treated with Osmo oil and it was just the main seating area with wood floor that needed deep cleaning and polishing. There are key clamp furniture installed around the edges which he didn't plan to uninstall for the clean but and asked us to work around. All other furniture was moveable.
Being a popular and busy restaurant serving customers during the evenings there was a fairly tight timeframe for when the work could be carried out. We were initially advised that Monday to Wednesday from 9.00 am would be possible but the floor would need to be ready for use from 4.00 pm as Lahpet start trading from 5.30 pm.
As it was originally treated with Osmo oil Dan asked us to recommend what would be the best way to deep clean and oil the wood floor and give it a new lease of life in half a day.
As we do with all sizeable jobs that come with a degree of complexity we carry out a free site visit to make a thorough assessment and offer our customers the best advice and an accurate price. After visiting Lahpet it was clear there would be an issue with the timeframe available to get the work done.
The main issue was drying time for Osmo Oil is 8 hours. We advised Dan that if he wanted the floors re-oiled with Osmo oil we will need two days to complete the work and on the second day we would need a full 10 hour day. The first day for deep cleaning, and the second day for corrections and oiling the floor. Also,the work needed to be done on consecutive days.
This proposal was not really practical option for a restaurant like Lahpet so we offered Dan two alternative options to consider.
The the first was doing some of the work over night such as the deep cleaning but for oiling and polishing we would need day light to do a good job so a full 10 hour day for oiling.
The second option we offered was deep cleaning and polishing (as opposed to oiling). This option would be cheaper but it would not look as good as oiling but even with this option there was still the same issue of the timeframe available; even for deep cleaning and polishing we needed a full 10 hour day to do the work but one long day instead of two days, which oiling involved. So, there were some logistical issues for Dan to consider that we offered him the best advice and options to minimise disruption to the restaurant but improve the look of the flooring.
In the end, after considering the possibilities we offered, what worked best for Dan and Lahpet was our cleaning team working over night where we started at 11 PM and finished at 11 AM the following morning. The newly cleaned and polished floor was safe to walk on by 11 am but we advised Dan restaurant staff must be careful about moving heavy furniture on the floor because the polish will require another few hours to fully dry but by opening time at 5.30 pm the floor would be completely dry and safe for customers to walk on.
The professional floor cleaning and polishing process went as follows:
Clean and scrub flooring with a rotary machine with brush and cleaning pad, and by hand.
Attempt to spot clean marks and stains and remove
Suck up dirty water with a wet vacuum cleaner.
Mop and wait until dry
Polish floor at the end with a rotary floor buffing machine
At Starlet we understand that a clean and good-looking environment is important for restaurants and many commercial premises serving the public. Our hard floor cleaning and polishing services are flexible and can be adapted to the operating requirements of the premises.
Professional floor cleaning and polishing is an economic way of refreshing a hard floor without losing its original character, whether it is in a commercial premises or a home.
This raw and unfiltered video gives a sneak peak of our team working on the floor at Lahpet on our second job there recently.