Frequently Asked Questions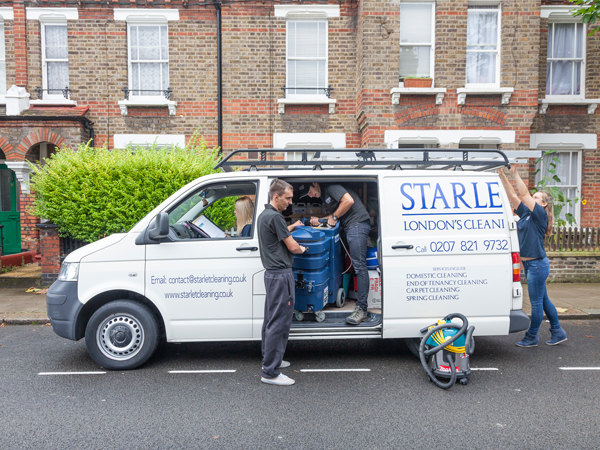 Do you cover my area?
We cover all Greater London areas. For more information on the areas we cover please click here.
How do I book my cleaning service?
You can book your cleaning service through the booking form on our website. If it is regular domestic cleaning that you want then before the first clean we ask you to provide us with a list of cleaning tasks.
Do I need to provide my own cleaning equipment and materials?
Yes, for Regular Domestic Cleaning we ask you to provide all cleaning materials and equipment needed, unless otherwise agreed.  For Office Cleaning, After Builders Cleaning, Spring Cleaning, and End of Tenancy Cleaning we can supply materials and equipment.
Is there a minimum booking for regular domestic cleaning and ironing services?
All our domestic cleaning services and ironing services require a minimum booking of 3 hours.
Do your services include professional outside window cleaning?
Yes.  We can arrange outside window cleaning for you.
Do your services include professional carpet cleaning?
Yes.  We offer professional carpet cleaning services using the hot water extraction method or steam cleaning.
Can I have the same cleaner every time?
Yes, if you are happy with your cleaner, we will try and make sure you get the same cleaner every time though we cannot guarantee this due to holidays, sickness absence, and staff rotation.  If your regular cleaner is sick or on holiday we can send you a replacement.
Are your cleaners employed by Starlet Cleaning?
Yes, our cleaners are employed directly by Starlet Cleaning. There are no agency or other hidden fees to pay. Every cleaner we employ must have two references, which we check, passport identification, proof of address, and permission to work in the UK.
How do I pay?
All outstanding balances and payments for regular domestic cleaning services carried out are payable on the day of the booking. For regular domestic cleaning the most convenient way is to set up a standing order for bank transfer.  Our bank details are available on request.
Can my cleaner come when I am at work?
Yes. You don't have to be at home when the cleaner comes to your home to clean. You can leave a set of keys with the cleaner. Most of our cleaners hold keys for customers' homes. Our vetting practices, and the fact we are fully insured, means you can feel confident that your keys are held securely and responsibly.
What will happen if my cleaner is off sick or on holiday?
We will contact you to arrange temporary cover should your regular cleaner be unable to come to you for any reason.
What happens if I move house?
Starlet Cleaning will transfer your account to another address in the London area.
Do I need to pay extra if I want the cleaner to clean at the weekend?
Yes, we charge a premium if you want one of our cleaning services on a Sunday.
Is Starlet Cleaning insured?
Yes, we are insured for up to £2 million public liability insurance, and up to £10 million employers liability insurance.
Can you provide references from some of your customers?
Yes, we can provide references from our current customers.
What is the difference between Regular Domestic Cleaning and Spring Cleaning?
A regular domestic clean  is a clean of the areas of the home that you have daily contact with. For example, in the kitchen it's work surfaces, hob, washing dishes, and mopping the floors.
A spring clean is a much deeper clean using a team of cleaners and professional materials and equipment.  It means cleaning all of the corners of the house that you don't get to on a regularly, which means it takes much longer. For example, in the kitchen it would involve cleaning the oven, inside the fridge, inside all the cupboards, internal windows etc. Spring cleaning may also include professional carpet cleaning.
Do you have a set of Terms and Conditions?
Yes, you can read our terms and conditions on our website by clicking here. Please read them carefully as they contain important information. If you have any queries about our terms and conditions you can email us.  By ordering our services by telephone, e-mail, or through our website, you agree to be bound by our terms and conditions.